UV Wand Sanitizer
SGS Certified 10sec. Disinfection, UVC Light Wand Kills Germs & Bacteria Effectively, 99% Sterilization Rate.
A powerful and portable UV wand sterilizer that kills 99% of bacteria and microorganisms without leaving behind any chemical residues in the process. High sterilization efficiency is laboratory-proven and is superior to the traditional way of disinfection.

Person-to-person spread often happens between close contacts. Disinfection of dirty surfaces is a positive measure for prevention of illness. This UV-C LED sanitizer light uses high performance technology to directly destroy DNA structures of germs. It can be used on surfaces like elevator button, ATM button, door knob, toilet seat, faucet, microphone, food contact, etc. It is also the perfect solution to keep your personal items away from any germs all around you, and to sanitize your belongings with convenience and ease. It is flexible to be used as a cleaner for mask, smartphone, key, jewelry, makeup items, pacifier, kids toy, etc.

UVC LED technology, which is UV-C light in wavelength between 260nm and 280nm that damages the very DNA or RNA of microorganisms such as bacteria/viruses/mites and kills off germs in a matter of minutes to achieve the effect of sterilization for health.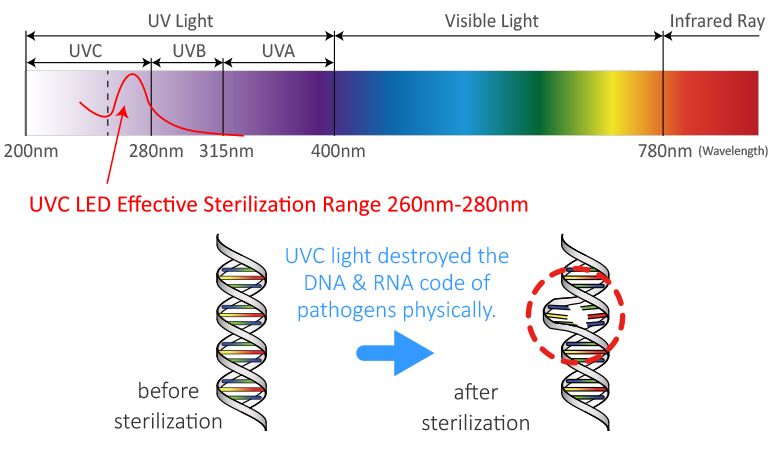 With USB charging port, this cleaner can be recharged by laptop, power bank, power adapter etc. With high capacity battery and long lasting light, UVC LED is safe and durable, the lamp beads can be used above 15000 hours. Strong sterilization and powerful scanning up to 60000 times.

Compact size, light weight and easy to carry. More simple, more convenient and more effective.
UVC Effective Sterilization is Approved by 3rd Party Lab Testing & Clinically Proven Results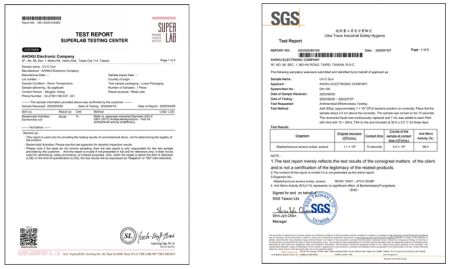 ---